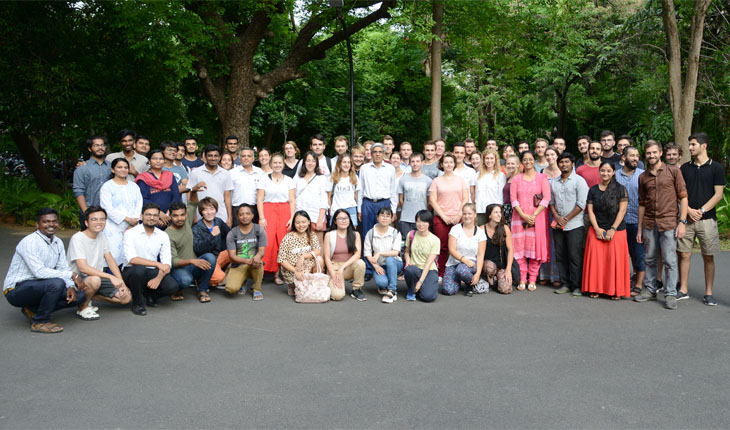 IITM is desirous of creating joint doctoral degree programs (JDPs) with reputed foreign universities. Typically, a university with which it creates such a program will be comparable with IITM in terms of size of its faculty, scope of its research, doctoral degree programs, infrastructure, and quality of research output. In some cases, IITM may enter into a joint degree program with a university specifically in certain areas/departments in which the university is on par with IITM, even if the university as a whole is not comparable in some aspects.
The JDP program offers PhD candidates the opportunity to pursue  their PhD studies at two institutions which have a JDP-MOU. On successful completion of the JDP, the candidate gets a joint PhD degree from both the institutions.
Currently IITM has JDP agreements with 18 foreign universities across 7 countries.
Interested to join this program?
- Mr. Balachandran
Studying at IIT Madras has always been every Indian researcher's dream and experiencing it; It's a boon for me. The institution is far better in experience than told, being a vast institute with all the amenities in the heart of the city has been helpful for me to explore the city as well as to be in a lush green environment. I got a great guide in IIT-M, Dr. Satyanarayanan Seshadri, always motivating me to try new angles in the research and students (in the Energy and Emissions Lab as well the Institute) are very friendly and helpful. I had a great experience with the Inbound office of I&AR, IIT. Akshaya and Kavitha Mam guided me throughout the process hassle-free and helped me to get a great experience in IIT.