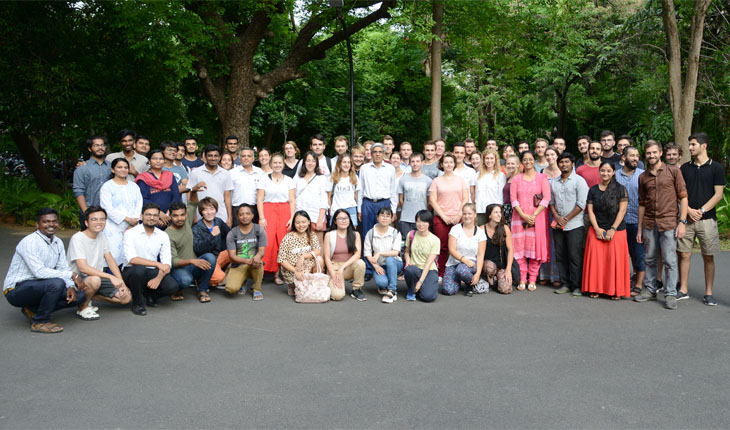 International students who want to pursue a full time Masters or PhD program can apply through our direct full-time application portal. 
Interested in applying to our M.Tech/ MBA/ M.Sc/ MS / PhD programs?
Can I apply for the UG program at IITM directly?
No, admissions to UG programs are based on JEE scores only. International students need to clear the JEE Advanced exam for admissions into IITs.
Will I be given a monthly stipend?
Full-time students will be admitted under the Non-HTRA category i.e. no stipend shall be provided. If a student needs financial assistance, they can contact the GE office.
- Mr. Abebe Tilahun
My name is Abebe Tilahun, who is an Ethiopian citizen and currently pursuing my Ph.D. at IIT Madras. I joined IIT Madras in October 2019 with a direct IIT Madras application for a Ph.D. program in the Department of Humanities and Social Sciences. It is with much enthusiasm that I am writing this letter of testimonial of my experience of IIT Madras. I never forget the day I joined IIT Madras that the International Relations Office welcomed me with open arms. The Ph.D. program I joined has various facilities, including a well-established library, reading rooms, internet facility etc. The institution; teaching-learning process is also impressive, having experienced, dedicated and brilliant faculties who share their experiences and knowledge with us. I am also happy with the help and support of the office of Global Engagement. One of the Office& good experiences is the international students' day we celebrated in October 2019 with the topic called Global Getaway: Connecting Nations. This international day was so enjoyable that we shared various countries' cultures, food preparation, and music. The other impressive experience of the day was the fashion show delivered by foreign nationals wearing various Indians cultural clothes, performing dances, etc. In general, I pound of being a Ph.D. scholar of IIT Madras because of the experiences mentioned so far. However, I forward my suggestions to the Office of Global Engagement to work on: (a) Having many full-time MSC/Ph.D. students from various countries, (b) Working in collaboration with the office of academic and research to prepare a specific guideline that addresses the issues of foreign nationals and other issues such as food, hostel facilities, and other related issues (c) Collaborations with the countries in which the foreign nationals come from to have various internship programs, etc.